THE VERY CLUMSY CLICK BEETLE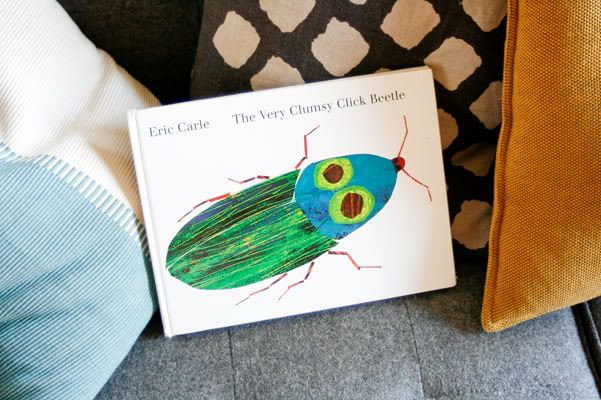 I've been a fan of Eric Carle's classic children's book,
, so I was thrilled to find
in a pile of books at Salvation Army. It's about a little click beetle struggling to land on its feet after it jumps. With the support of a a wise beetle, the little click beetle finds its strength and triumphantly lands three somersaulting clicks in the end. The book also features a clicking sound when the little beetle jumps. What a cute, little book.