CB2: THE SELBY CONTEST HONORABLE MENTION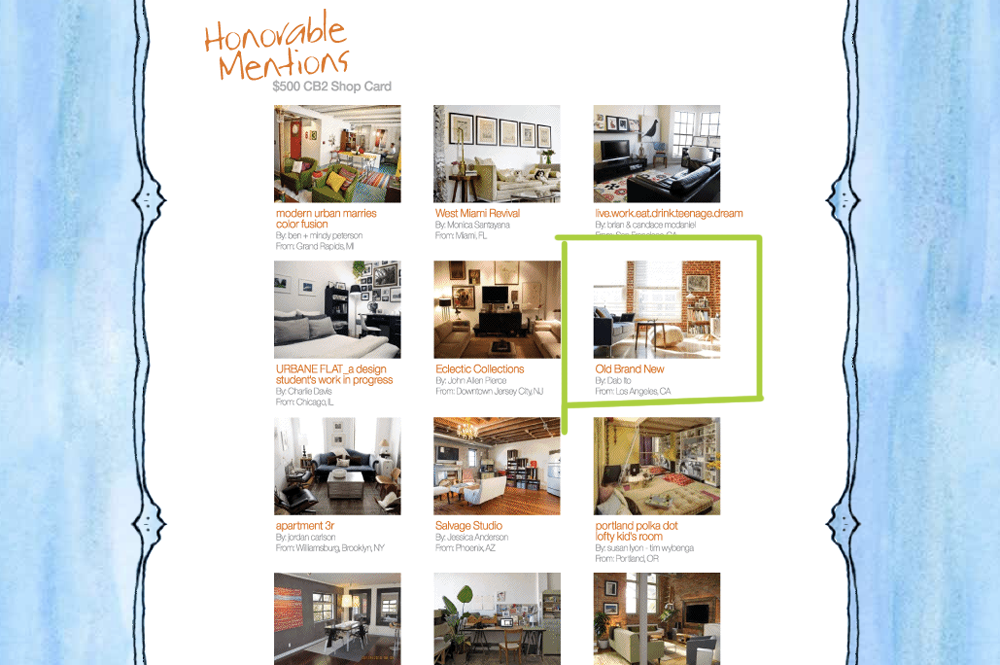 Guess what? It's official, Old Brand New gets HONORABLE MENTIONS from CB2: The Selby is in Your Place Contest! I didn't get top prize but honorable mention is still a winner, nonetheless! The winning homes look great. Click
here
to see the winners and other honorable mentions, and
here
for MY winning home.
Well, thank you all for voting and rooting for me. And big thanks to
CB2
and
The Selby
for this awesome contest. What am I gonna do with $500?! I'm excited and can't wait to get my hands on CB2 stuff, like new lighting, bedding, a bookcase, or ANOTHER sofa. I'll keep everyone posted.