LOOK INSIDE
One of my prize possessions from the thrifts was found hidden in this blue camera bag. It was sitting in a sea of jewelry inside a glass cabinet behind the cashier register. I had to contain myself when I zipped it open and pulled out a Contax T2! Believe it or not, I can make a poker face. It's not easy. Imagine holding in your hands, a royal flush. I know these beauties run $300+. And the unbelievable thrifty price tag for this was $3.00, no, $2.99 to be exact.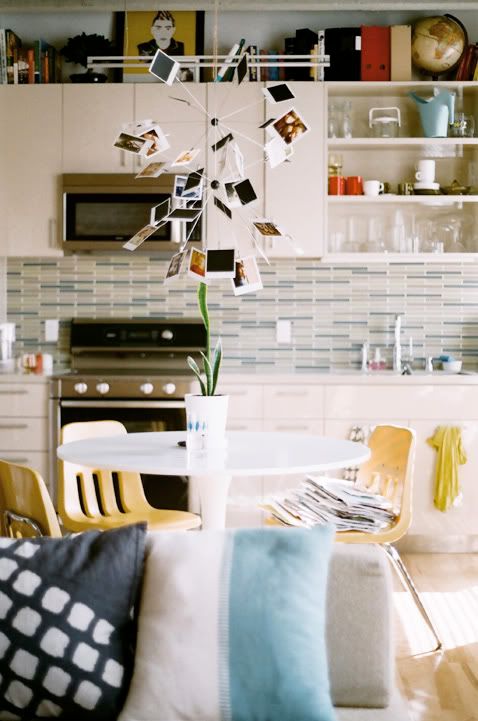 Here's a glimpse of my home, taken with the wonderful Contax T2. Film does wonders to everything, don't you think? Picked up the
Docksta
dining table off Craigslist. Elementary school chairs from Out of the Closet.