WALLETS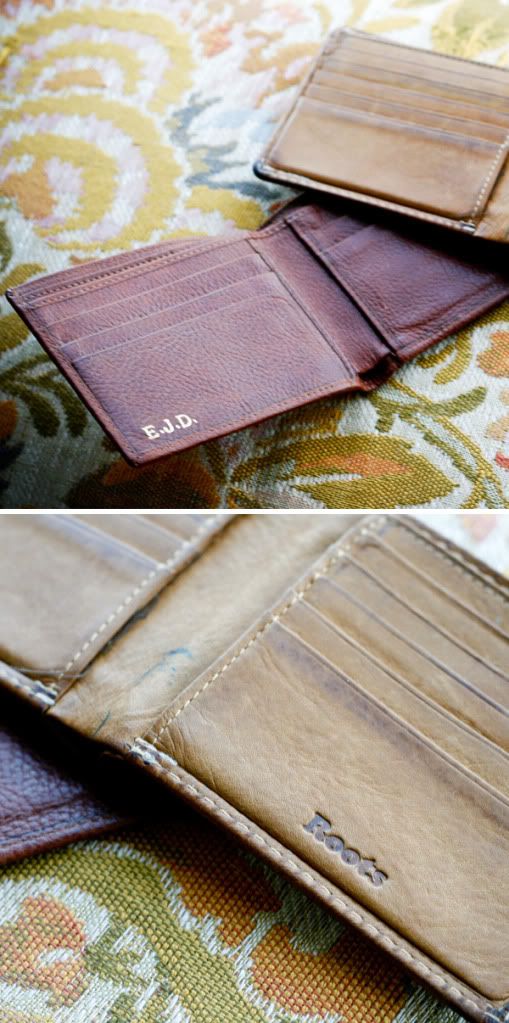 Hope everyone had a lovely weekend. I got my crazy shop on at CB2 but still need to make one more trip for exchanges and perhaps a few more buys before I can do a full post of my CB2 prizes.
I didn't have time to squeeze in a thrift store(shocking, I know) so I'll backtrack some forgotten thrifty finds. These leather wallets were $5 a pop. I love the color and suppleness. The
Roots
wallet is made of vintage tribe leather so it has that nice, worn out feel. If you dig it, a brand new one is $49.99 plus 25% off
here
.