UNITEDTHREAD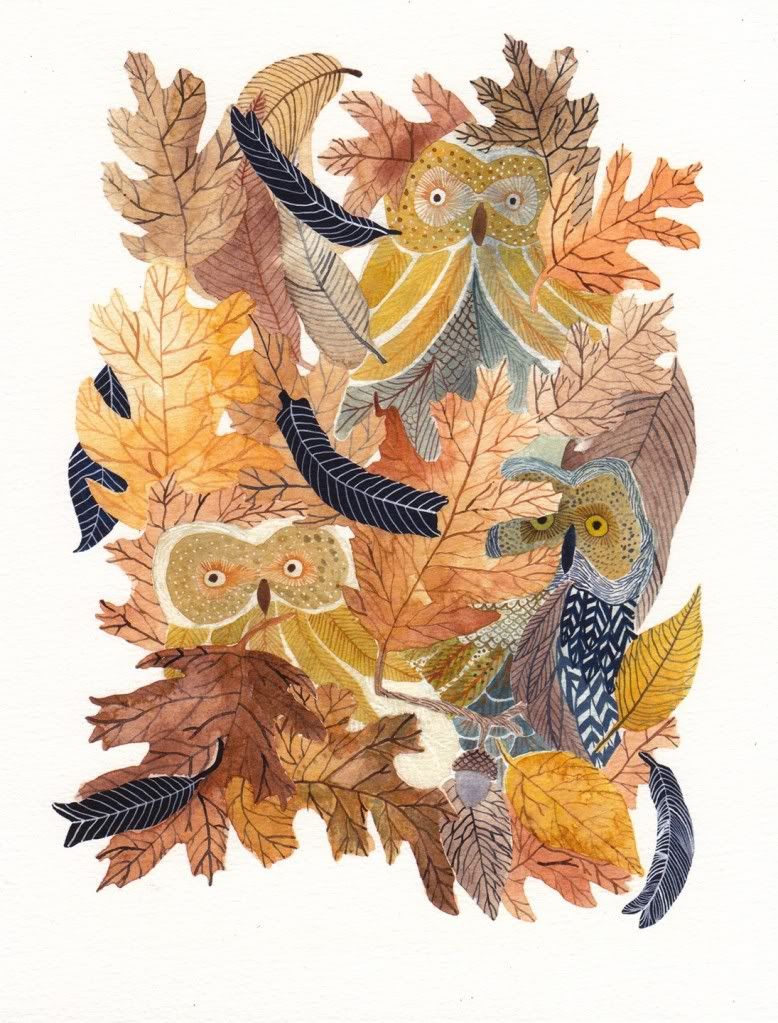 I just came across these amazing prints on Etsy by the artist, Michelle Morin of
unitedthread
. She makes lovely and earthy watercolor paintings that features different kinds of birds, a lot of owls, plants, insects, and whales, basically wonderful nature stuff. They're inspired from Morin's experience working as a private gardener. Here's a nice
interview
with the artist talking about her inspirations:
I came to realize that this garden, while full of hundreds of plant species, was also home to countless animals, including owls, hawks, hummingbirds, box turtles and numerous insects. Witnessing their daily routine gave me the inspiration to make paintings that referenced the colors, patterns, habits and curiosities in this world. I took it all in during the day and painted it by night.
Sounds magical, right? Doesn't it make you wanna pack up and go into the wild for a little bit and appreciate the world's natural beauty? Maybe I should've booked a flight to a remote island in Australia instead of Paris. Anyway, these are some of my favorites prints from
unitedthread
. I love it and I want it all!